Alice Herauf and Diane Chapman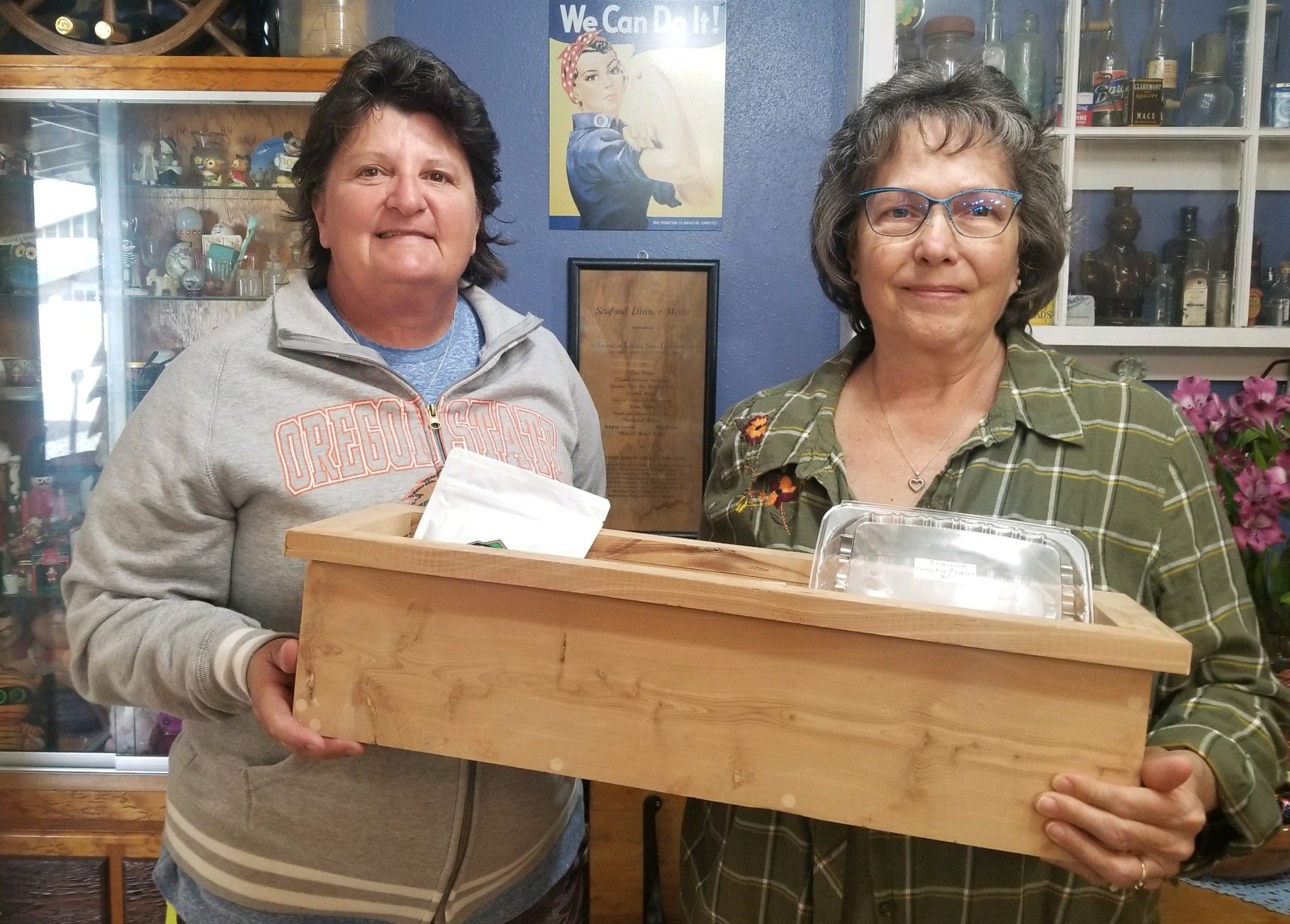 "Alice Herauf and Diane Chapman inspire others with their positive outlook and seemingly endless energy. Students who went to Slater School during the last 33 years knew Alice Herauf as the fun, innovative and amazing PE teacher who always encouraged them to do their best. A driving force behind the scenes and assisting Alice was Diane Chapman whose organization and artistic skills made Alice's ideas come to life."
"What many haven't known are the generous deeds that Alice and Diane do and have done for others in the community. To name a few: checking daily on a neighbor fighting cancer; nurturing baby kittens for Save-a -Stray until they are healthy enough for adoption; assembling kennels at Sage Country Veterinary Clinic; cleaning fish ponds; clearing overgrown landscaping; helping with carpentry needs; moving furniture and more."
"Even though both are retired from the school system, they continue to be dedicated to complete the project of developing a walking path on the north field by Slater School which will be available to the community during non-school hours. Alice and Diane could be called Harney County's 'Dynamic Duo'." ~Joanie Henry, August 2019 True Neighbor