What We've Been Up To Lately
August Update
We have been doing some fishy things in Harney Basin and we wanted to share a few of them with you!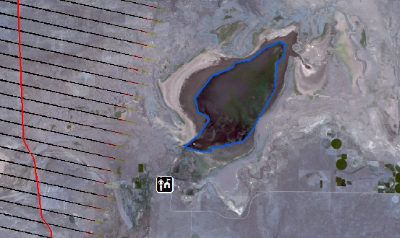 - Malheur Lake is roughly 7,000 acres (see map) and is roughly 6-8 inches deep. The red line is Hwy 205 to provide a geographical reference. Thanks to Dan Craver for doing the GIS work!
- The commercial fishermen have been hard at it for 2 months. Their methods are improving fish yields weekly. They started catching 30 to 50 15-18 lb carp/day and now are catching 300 fish/day. There is a steep learning curve on fishing Malheur Lake when a seine is no use in 8 in. of water. Picture (below) of acting Refuge Deputy Manager Jeff Krueger learning from Norm Harrison and another commercial crew member on how to carp rodeo. Yee Haa!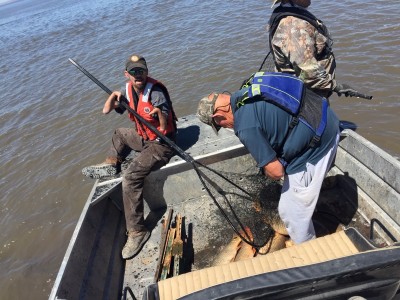 - Ed Sparks, Harney Basin Wetlands Initiative partners biologist, and Linda Beck, Malheur National Wildlife Refuge fish biologist, collected numerous e-DNA samples from the Silvies River and Silver Creek this past June. This data will be part of a large basin-wide aquatic health inventory. Thanks to the private landowners for providing access and Oregon Watershed Enhancement Board for the funding!!!
- Abernathy Fish Technology Center's Doug Peterson and Will Simpson will be conducting pilot work in September at Windmill Pond for next year's carp threshold study.
We are excited about the progress being made! A huge thanks to Linda Beck for keeping us updated!
---
That's Not All...
You can learn even more about what the Harney Basin Wetlands Initiative has been doing by looking through our Newsletter Archive.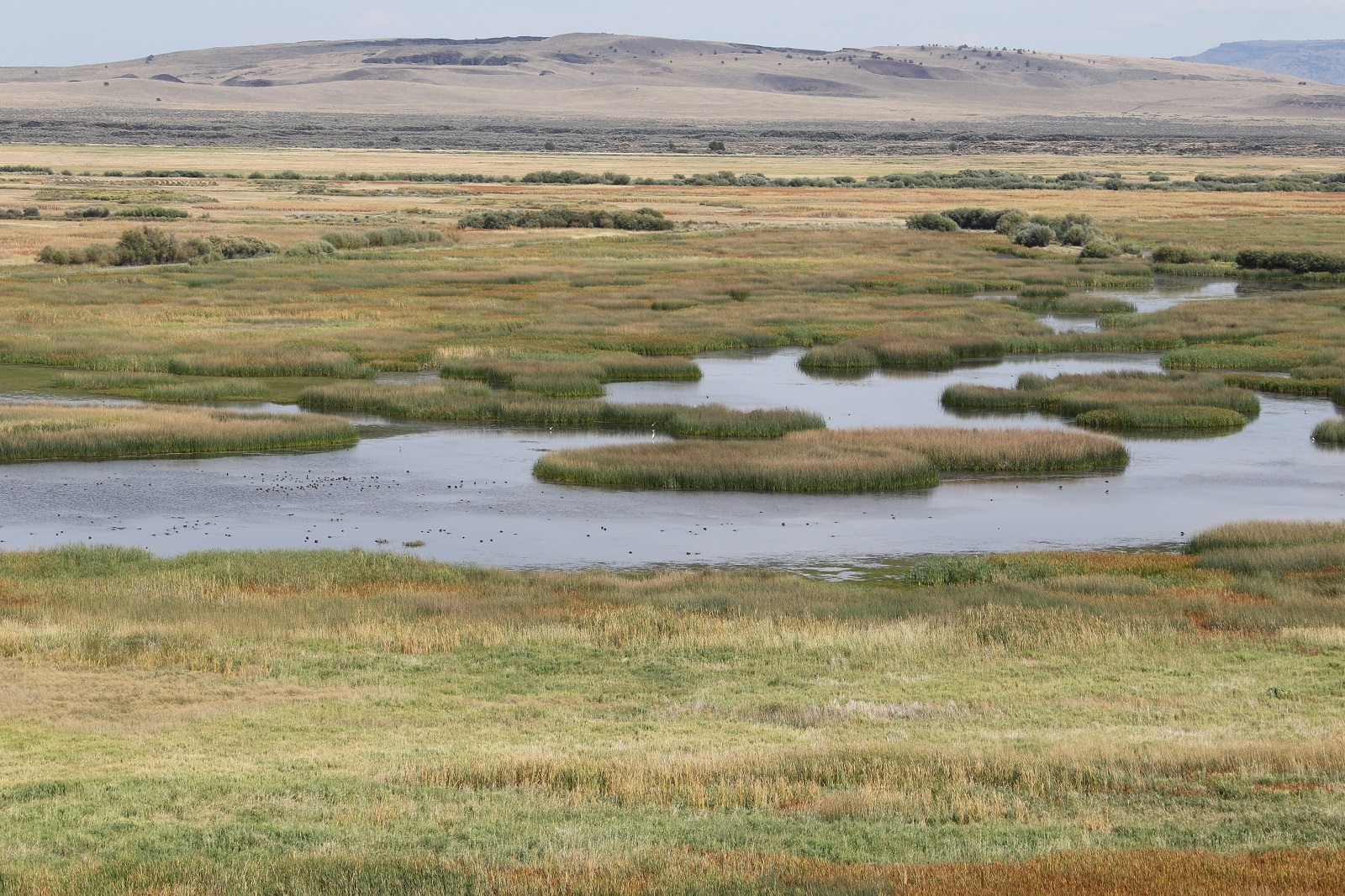 What We've Been Up To Lately
We have been doing a lot. Find out about the work we have been doing these past few months.