Accomplishments To Date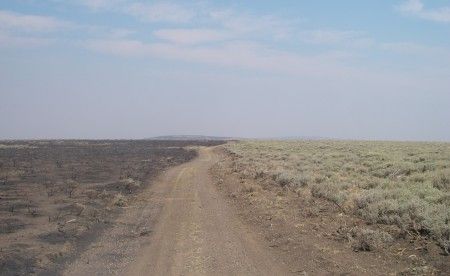 The wildfire collaborative has built strong relationships between partners that allowed them to address suppression of large fires. Partners saw the importance of greater cohesion between the different agencies responsible for fighting fire, and specifically increasing Rangeland Fire Protection Associations' involvement in the fire management process. As a direct result of the collaborative a RFPA liaison position was created within the Burns Interagency Fire Zone. This position will work directly with the RFPAs to meet training and equipment needs and engage overhead teams during large fires.
Building off their successes with suppression, the collaborative turned to addressing prevention. They engaged new stakeholders in the conservation community including USFWS ecological services and Oregon Natural Desert Association (ONDA). The group decided fire prevention was important and identified an area with values they wanted to protect on the southwestern flanks of the Pueblo Mountains. Through the collaborative process, partners were once again able to build trusting relationships. As a result, partners reached an agreement on changing the fuel structure located in a Wilderness Study Area, which has not been done before.