About The Collaborative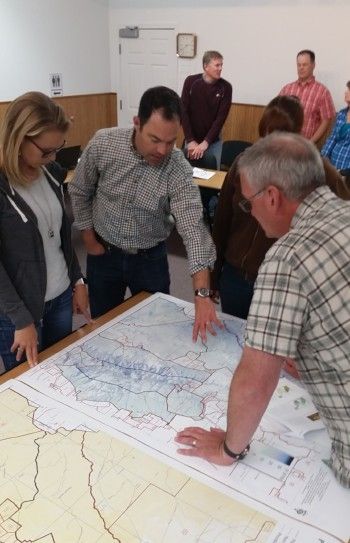 The Harney County Wildfire Collaborative formed in December 2014. Stakeholders and the local community, including the federal agencies, saw the need for a different type of conversation around fire so we could become more effective at fire suppression and expand our conversations into more complex restoration issues surrounding how to make landscapes more resistant and resilient to fire. During this time large catastrophic fires continued to pose a threat in southeast Oregon generating national attention and Jeff Rose, BLM District Manager, saw an opportunity to use a collaborative approach based on other successful Harney County collaboratives.
A diverse group of people came together to decide what the collaborative should address first. At the time there were strained relationships between the Federal agencies and the local Rangeland Fire Protection Associations (RFPAs), which are often the first responders to rangeland fires. The collaborative decided to tackle the topic of fire suppression first so that the group could build the relationships needed to have more difficult conversations in the future. The collaborative was launched to address the topic of fire suppression while at the same time building positive relationships.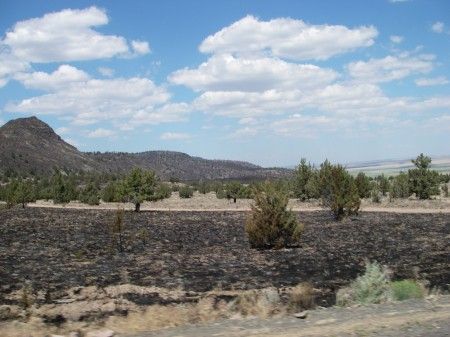 There were lots of different perspectives on how fire suppression should be conducted. The first task for the collaborative was to establish shared knowledge of current conditions. This included a review of fire history and how frequency and size has changed through time along with what factors were driving the changes. Based on this shared understanding engaged stakeholders developed creative ways to share training, communications equipment, and communication protocols. These new ways of doing business and the resulting positive relationships have enabled Federal, State and RFPA resources to work as a cohesive firefighting resource.  This effort is being recognized in Oregon as a significant achievement.