Harney County Restoration Collaborative's Accomplishments
The Harney County Restoration Collaborative's first restoration project was the 31,400 acre project Jane, a section on the east side of the Emigrant Creek Ranger District. Common ground was quickly achieved on a diverse group of issues. Agreement on these issues as well as a host of others was put into prescriptions that resulted in a National Environmental Policy Act (NEPA) approved project on Jane with no objections, appeals, or litigation. The Jane Project also resulted in five successful timber sales and one stewardship contract totaling 18 million board feet of product with an estimated job creation and retention of 91 part-time and full-time jobs and a direct labor income of $5,000,000. The collaborative agreement marked a breakthrough in forest management on the Malheur National Forest.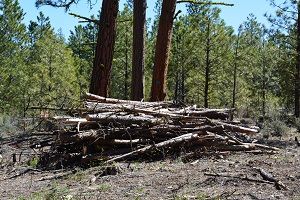 Since then, Harney County Restoration Collaborative has completed the Marshall Devine and Upper Pine projects, which totaled 66,000 acres in size, without litigation. The NEPA planning stage of the Wolf project, a 40,000 acre area, has just been completed and the Dove project, a 44,000 acre area, is in the NEPA planning stage. To date over 120,000 acres of national forest land has been restored with a goal to restore 20,000 to 40,000 acres each year. In general, the projects have been successful in reducing the threat of devastating wildfires, which is particularly important since the region has been in a drought conditions the past few years. This summer, the northern portion of the Malheur National Forest was devastated by the Canyon Creek Fire. However, in areas where prescriptions were carried out as part of restoration projects, the fire's progress was halted. The fire would "fall down" out of the trees, which, while killing some of the trees first affected, kept the fire from spreading further.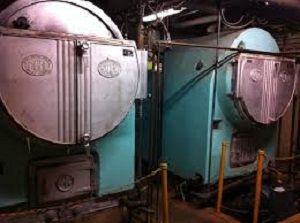 In addition, Harney County Restoration Collaborative held a successful Science and Economic Summit on October 2014. This summit brought experts from various fields to discuss an array of topics. One topic of particular significance was the potential development of a small diameter mill, which could make use of the small diameter wood currently being cut while creating jobs and generating income for the community. One positive outcome from the summit has been the development of Harney Community Energy (HCE), a community-scale thermal energy services company that will provide biomass heat to institutions in Harney County while creating local employment and enhancing forest restoration efforts. Once the biomass system is in place, other businesses and institutions looking for inexpensive heating can be added to the network. Slater Elementary School is currently in the process of switching from an outdated boiler system to a new biomass system and the Harney County Court House plans to do the same following the completion of Slater Elementary School's system. In an effort to collaborate, Slater Elementary School, Harney County Court, and other interested entities have formed the High Desert Biomass Cooperative to oversee the system once it is in place.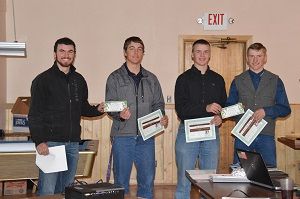 In an effort to get youth more involved, Harney County Restoration Collaborative also held a contest this year for high school students. The contest was designed to spark creative product ideas using small diameter pine and juniper wood.  Working in teams, these students developed a business plan for wood products using small diameter trees and then gave presentations to community members for judging. Cash prizes were given to the winners to help turn their vision into a reality. 
---
Make A Difference In Our Community and Forests!
Interested in the work we are doing? Go to the How to Help page to see how you can join us.