Barriers to Effective Restoration
The HCRC has been incredibly successful in coming to a consensus on these large projects. However, the recurring problem facing restoration on the forest is the lack of economically viable methods for removing thickets of small diameter timber.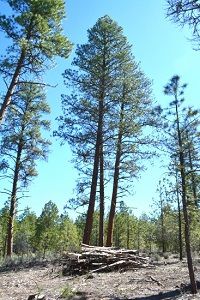 At present, these dense stands of timber, with a diameter of less than eight inches, have limited economic value. And yet this biomass is what needs to be removed in order to effectively restore the forest. The cost to thin, pile, and burn treated stands ranges from $250 to $900 an acre. Treated acreages range from 10,000 to 20,000 acres per project, which makes the cost of restoration treatment prohibitive. This has created concern that despite getting NEPA approved restoration projects implemented, small diameter timber will not be thinned due to lack of discretionary dollars from the Forest Service, low market prices for biomass material, or a lack of surplus dollars from commercial harvest.
The other limiting factor restoration is currently facing is the restrictions placed on prescribed fire due to air quality. Restoration projects result in brush piles that should be burned during the fall and winter when conditions allow.  Science and monitoring show that prescribed fire is very important to restoring the ecosystem and can minimize the spread of large wildfires. Thinning and prescribed fire, when used in tandem, are the most effective way to restore dry-side forests. 
Tackling the problem of of utilizing small diameter trees from multiple angles
The Malheur National Forest is considered a prototype for restoration projects on National Forests and HCRC is allowing them to model the way. HCRC is currently working to solve the problem of small diameter trees in an economically viable manner to meet our commitment to forest resiliency and community health. Through collaboration, HCRC is ensuring a sufficient and consistent supply of material into the system with the aim of attracting business development in our area.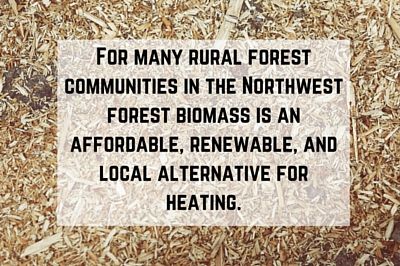 Presently, only one lumber mill is operating in the area and it cannot handle the volume or all the types of materials that are coming off the Malheur Forest restoration projects.  Material created by the thinning and restoration projects is low quality and markets for the biomass are needed. Business owners are concerned about having an adequate supply and HCRC is addressing this concern by providing assurances that a steady supply of biomass will continue to be created by gaining forest restoration project approvals through our collaborative efforts.
Once potential business owners can be assured of adequate supply of raw product they can begin developing markets.  HCRC is working to increase awareness of the availability of biomass and link contractors to bidding on restoration project contracts. Encouraging businesses and markets that can readily handle these products would lower restoration costs and significantly increase community benefits by further solidifying existing jobs, creating more work, and diversifying the value of natural resource products coming off the southern Malheur forest.