How does High Desert Partnership contribute to Harney Basin Wetland Initiative?
High Desert Partnership (HDP) is the primary convener of interests. We create an environment of collaboration to aid in addressing the ecological and economic conditions in the basin. We are the support organization for the Harney Basin Wetlands Initiative assisting in implementation of the group's strategic action plan. HDP provides facilitation services, coordination and contract technical support for the coalition's partners, who are currently laying the groundwork for a multi-million dollar collaborative effort to control non-native carp and support long-term stewardship of flood-irrigated hay pastures that provide important migratory bird habitat in North America.
High Desert Partnership is coordinating efforts to secure funding from the Oregon Watershed Enhancement Board and USDA Farm Bill programs. We hope to expand capacity to bring together, coordinate, and facilitate the diverse array of state and federal land managers, private landowners, and conservation organizations to develop and implement comprehensive landscape scale plans and projects benefiting migratory birds at the flyway scale.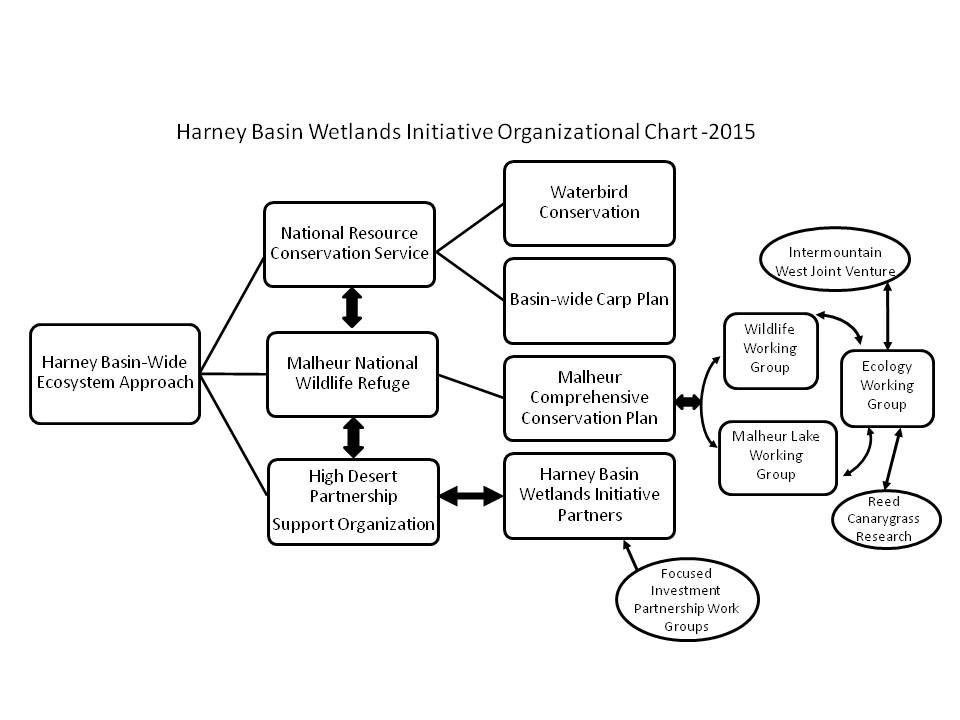 ---
Want To Support The Work We Are Doing?
Join us in making a difference for our community and birds. Go to our How to Help page to find out information on how you can get involved.