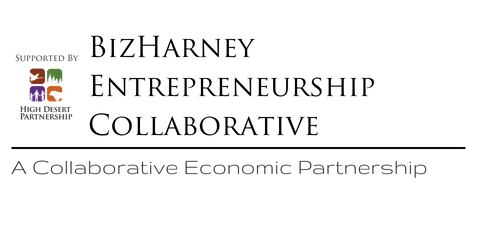 BizMap, BizStim & BizPlan: Goals ONE, TWO & THREE
BizMap: Goal ONE
A research and analysis program, BizMap, will uncover an entrepreneurial ecosystem map of Harney County showing the barriers and opportunities to entrepreneurism. It will identify gaps, supporting components, as well as weak and strong links in the ecosystem; BizMap will be the spark to begin people's interest in starting a business.
BizStim: Goal TWO
A program stimulating interest and helping potential entrepreneurs navigate the entrepreneurial ecosystem followed by the entrepreneurs entering programs in the business incubator portion of business development.
BizPlan: Goal THREE
Always improving the entrepreneurial ecosystem in Harney County and propeling each potential entrepreneur through a four-part program that moves them to the point of starting and operating their business.